Blog
A Promising New Research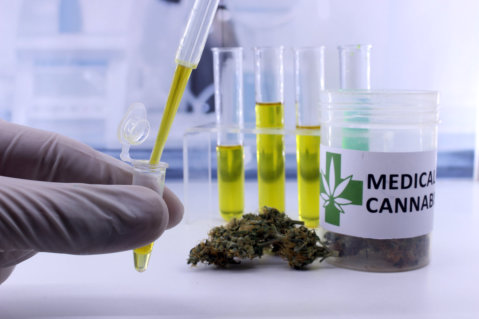 Pancreatic Cancer Survival Rates and Medical Cannabis
Some cancer patients find medical cannabis valuable in managing pain and chemotherapy-induced vomiting and nausea. Some patients also report the efficacy of medical cannabis as an appetite stimulant. However, there has been little research support providing the efficacy of medical cannabis on treating human patients with cancer.
Pancreatic Cancer and Medical Cannabis
Each year, the American Cancer Society reports that around 48,960 people are diagnosed with pancreatic cancer and approximately 40, 560 people die from this disease. Pancreatic cancer is typically hard to diagnose and has one of the lowest survival rates out of all cancers.
The statistics may seem dim, but promising new research is on the rise.
A recent study published in the journal Oncogene on July 2018 shows promising new research about the efficacy of medical cannabis on increasing the survival rates for those with pancreatic cancer. This research focused on the impact of Cannabidiol (CBD) on mice with pancreatic cancer receiving the common chemotherapy medication Gemcitabine.
The results? The mice treated with the combination of Gemcitabine and CBD had a median survival average rate of 56 days, which is almost three times longer compared to the 20 day-survival rate of those left untreated. Mice receiving chemotherapy alone had a median survival average rate of 23.5 days.
Researchers also note that medical cannabis is known to alleviate the side effects of chemotherapy, including diarrhea, nausea, and vomiting which means that it could also significantly improve the quality of life of patients going through treatment.
While it is in the very early stages, lead researchers find the results remarkable. Lead researcher, Professor Marco Falasca, says that since Cannabidiol is already approved for use in clinics; further testing in human clinical trials can be arranged quickly. If these results can be reproduced in humans, medical cannabis could be used in cancer clinics almost immediately.
The research was funded by the Avner Pancreatic Cancer Foundation and the Pancreatic Cancer Research Fund.
Medical Cannabis Evaluations in Florida
If you or someone you know is struggling with pancreatic cancer and is looking for a treatment alternative, we invite you to talk to our physicians at Bernard Cannabis Center. We are a well-known provider of medical cannabis recommendations in Florida, and we can help you get a medical cannabis card, which can ultimately help you legally obtain medical cannabis and use it as an alternative treatment method.