Blog
Can Medical Cannabis Relieve PTSD Symptoms?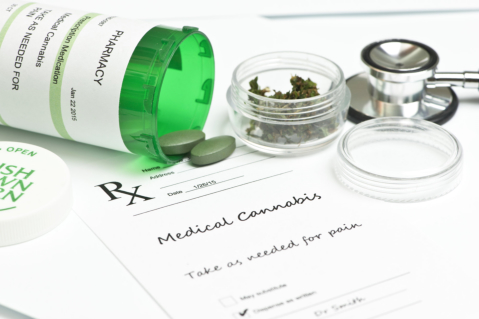 You've gone through the fires of war, seen things that no one should ever witness, and done things that haunt your dreams. Whether you are a soldier or someone that has survived a traumatic experience, post-traumatic stress disorder will not only flip your life upside down, but it can make it feel impossible to live normally, ever again. Is there a way to overcome PTSD?
There are a number of options available to you, but there is one that can provide effective results–and that is medical cannabis. So how can medical cannabis help you?
The Claims
Many people claim that medical cannabis can be quite effective in relieving the symptoms that PTSD sufferers face on a daily basis. These claims can be quite compelling from survivors of war stating that medicinal marijuana does help them cope with their PTSD. There are even medical professionals and research that shows the potential in this type of treatment. If this is something that you would want to try, we can provide some great medical cannabis recommendations in Florida.
The Facts
Individuals who have PTSD are shown to have a deficiency in endocannabinoids, which can lead to changes in brain chemistry. CBD can be used to reduce that deficit. Medical cannabis has been shown to disrupt memory reconsolidation and reduce fear expression, along with deactivating the signal that leads to traumatic memories. Individuals with PTSD that have taken CBD largely claim that it works great. When you are considering CBD, it is a good idea to take a look at medical cannabis evaluations in Florida to improve your health and wellness.
Is It For You?
Before you give medical cannabis a try, it is important to talk to a marijuana doctor in Florida. They will be able to assess whether or not this kind of treatment will work well for you or not.
Marijuana has in the past been incorrectly given a bad reputation, but it can provide a wide range of medical benefits, especially for individuals such as the heroes fighting overseas. CBD can offer relief from PTSD and other mental conditions. If you or a loved one is going through post-traumatic stress, please share this blog to help them and others out today. Bernard Cannabis Center is committed to helping you live a normal life. Call us today for an appointment in Palm Coast or Daytona Beach, Florida.