Blog
A General Overview on the Use of Medical Marijuana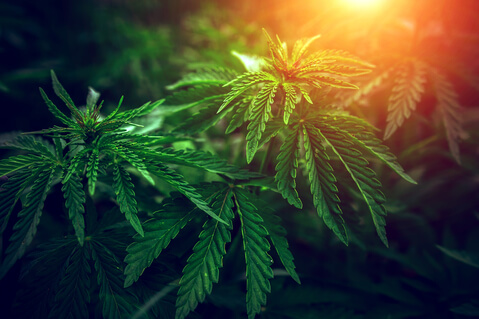 More than half of the United States of America have special laws concerning the use of medical marijuana for certain medical conditions. Different states have different laws when it comes to such use. But, the US Food and Drug Administration has not yet given its approval to medical cannabis as a treatment for a variety of illnesses even if a medical cannabis recommendation in Florida can already be given to certain patients.
What Medical Marijuana Is
Medical marijuana uses the chemicals found in the marijuana plant to treat different medical conditions. These chemicals, known as cannabinoids, affect the body in different ways. Some of these chemicals are responsible for giving people the feeling of "high".
Possibly the widely used argument for the use of medical marijuana is its ability to minimize chronic pain. There are many studies to support such argument.
FDA Schedule I Drug
The lack of sufficient studies and research is due to marijuana being classified by the FDA as a Schedule I drug. This means that abuse of such drug is highly likely and that it also lacks enough medical benefits. But, the FDA has agreed to provide its support in additional research for medical marijuana.
Getting Medical Marijuana
Every state has different laws about medical marijuana. You need to know what laws are implemented in your state. Generally, you need to have a qualifying condition stated in the law. You also need to get a recommendation from a marijuana doctor in Florida. You may also be required to have a medical marijuana ID card.
Using Medical Marijuana
Medical cannabis evaluations in Florida are typically conducted on patients to determine if medical marijuana is an option for their condition. If it is okay to proceed with its use, there are different ways on how one can take it in such as:
smoking
topical application such as creams, lotions, oils, or sprays
liquid drops, typically under the tongue
mixing the drug with food and eating it
inhaling, typically through a vaporizer
If you have decided to take this option, Bernard Cannabis Center can assist you in proceeding with the use of medical marijuana. We do accept patients who are 18 years and older, residents of Florida, having qualifying conditions approved by the Office of Medical Marijuana Use, and who have medical records or documentations that have been prepared at least 24 hours before the visit.
For inquiries, you can contact 1-866-7DR-WEED.
Disclaimer
Blogs, content and other media uploaded online are for informational purposes only. Contents on this website should not be considered medical advice. Readers are strongly encouraged to visit their physician for health-related issues.