Blog
Pros and Cons: The Different Ways to Use Medical Marijuana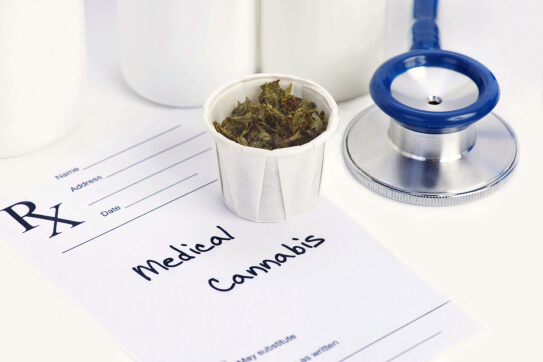 Did you know that there are different ways for you to use medical marijuana? Furthermore, did you know that each specific method of usage brings its own pros and cons to the user? At Bernard Cannabis Center, we are concerned physicians in Florida who wishes to educate our clients regarding the potential benefits and accommodating risks that using medical marijuana can bring. While we provide medical cannabis recommendation, we want our clients to be fully informed when they choose to use it.
Smoking Medical Marijuana

Medical marijuana may be smoked by packing a small amount of medical cannabis unto a pipe, rolled paper, or water pipe.
| PROS | CONS |
| --- | --- |
| User can easily regulate their dosage | Just as regular smoking, smoking medical marijuana may cause some damage to your lungs |
| Effect is almost immediate | In most cases, smoking medical marijuana is not advisable for clients with asthma, lung cancer, and other respiratory problems |
| Fairly inexpensive | The smell of smoke can linger on you and your clothes |
Vaping Medical Marijuana (Vaporizing)

Medical marijuana may be vaporized using a vaping unit. A small amount of medical cannabis is inserted into the vaping unit where it will be heated and vaporized.
| PROS | CONS |
| --- | --- |
| Effect is almost immediate | Vaping units can be quite costly |
| Doesn't smell too much (unlike smoking) | Warming up the vaping unit can take time |
| Less harsh on the user's lungs | Units powered via batteries need to be replaced/recharged before use |
Medical Marijuana Edibles

Medical Marijuana can be consumed by mixing it into food. Nowadays, medical marijuana can be prepared mixed with brownies, ice creams, lollipops, chocolate bars, cookies, and many other types of food. This option is suitable for clients who are adverse to inhaling and smoke.
| PROS | CONS |
| --- | --- |
| You can enjoy medical marijuana with a delicious treat | Can take some time to prepare |
| Good alternative for people who don't like smoking or vaping | Effects of medical marijuana takes a few minutes to kick in |
| Dosage is precise | Must be stored carefully to prevent children and pets from accidentally eating it |
Other methods of using medical marijuana also include Suppositories, Transdermal Patches, Sprays, Topicals, and mixing it with beverages. Each of these methods also brings their own pros and cons as well.
At Bernard Cannabis Center, we want to remind our clients that it is still important for you to consult a medical marijuana professional before usage. For example, with our medical cannabis recommendation, we can help you select the most suitable usage method that can cater to your needs.