Blog
Be Ready for Medical Marijuana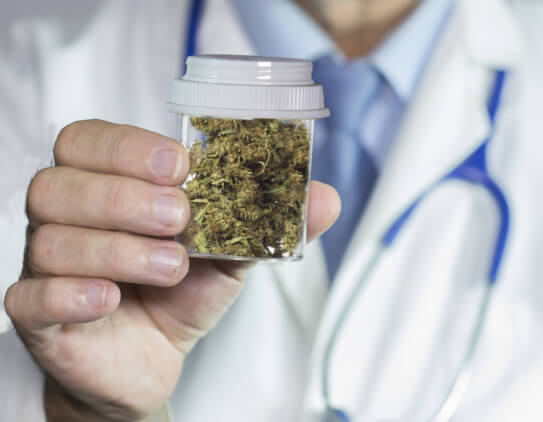 The search for an alternative, natural and effective treatment to combat illnesses, continues today. This growing medical need ushered the discovery of cannabis or medical marijuana as a new wonder drug.
    
Many people have already been convinced of the plant's healing properties. However, the stigma attached to the substance remains; and it adds to the struggle clients with qualifying medical conditions have to bear with.
    
To ease the proliferation of medical marijuana as a safe and indispensable treatment option, here are some important pointers we at Bernard Cannabis Center consider essential:
Know the Basics

Cannabis is the World Health Organization's (WHO) preferred designation of the plant Cannabis sativa. Its primary pharmacological effects come from the chemical, delta-9-tetrahydrocannabinol (THC). Levels of THC in medical marijuana have shifted. Because of increased levels of this psychoactive ingredient, potency in marijuana today has spiked.

Weigh its Costs and Benefits

Compounds in medical marijuana have its advantages and disadvantages. Studies have revealed that THC can help relieve pain and nausea, function as an antioxidant and reduce inflammation. However, users of Cannabis or medical marijuana can also experience negative reactions such as anxiety and panic attacks. It can also trigger psychotic episodes for people with a family history of mental illnesses. Gathering from this, it is imperative not to self-medicate using medical marijuana.

Understand State Laws

Although many advocates have expressed support towards the legalization of medical marijuana; it remains illegal on the federal level in the United States. Only a specific list of medical conditions is made eligible for medical marijuana treatment in some states. Given this legal restrictions, we at Bernard Cannabis Center encourage clients to undergo Medical Cannabis Evaluations in Florida and other states of origin.

Seek Professional Medical Administration

Given the risks that come with the consumption of medical marijuana, Physicians in Florida and in other states, advise qualified clients to schedule visits with professional cannabis centers. This will help them contact licensed dispensaries that can cater to their prescribed levels of medical marijuana.
Providing holistic treatment through natural medicine is at the heart of our organization. If you are at least 18 years old and suffering from a qualifying medical condition as per Florida Law, you can schedule an appointment with us by using the Contact Us tab or giving us a call at 1-866-737-9333. Together, we can find safe, natural, and effective treatment for your medical condition.
---
Disclaimer
Blogs, content and other media uploaded online are for informational purposes only. Contents on this website should not be considered medical advice. Readers are strongly encouraged to visit their physician for health-related issues.
---