Blog
3 Ailments Treatable with Medical Marijuana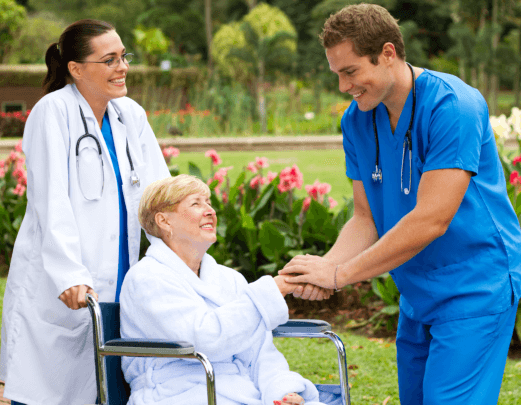 Chronic diseases make you lose control over yourself. Your bodily functions decline and everyday tasks become harder for you to perform. Traditionally, you seek relief through chemical medications which cause more damage to your health. Fortunately, medical experts have developed safe alternatives that can help recover your excellent health naturally.
Our physicians at Bernard Cannabis Center believe that medical marijuana is a natural medicine that gives you another option to painlessly achieve excellent health and recovery.
Here are three major ailments that are found to be treatable with medical marijuana:
Cancer

Researchers have found that cannabinoids present in marijuana have the capacity to decrease the growth of cancer tumors. This is found particularly effective after chemotherapy treatments. Further, Cannabis compounds also halt the growth and division of cancer cells. Given this finding, we can infer that cannabis has the potential to prevent cancer tumors from one site to another.

Epilepsy

Marijuana extract was found successful in fighting seizures among epileptic clients . Studies have shown that adding extracts of cannabidiol (CBD) on client's' existing medications reduced their motor seizures significantly. CBD, a non-psychoactive chemical compound found in medical marijuana, can act as an anticonvulsant and have antipsychotic effects.

Glaucoma

Glaucoma is a disease characterized by a fluid increase on the front part of the eye, increasing pressure and damaging optic nerves. This can also lead to blindness. Marijuana lowers the intraocular pressure or IOP that causes glaucoma. Once smoked or taken into an injection, marijuana's active ingredient called tetrahydrocannabinol (THC) lowers the IOP for three or four hours.
To know whether you are qualified to legally purchase medical marijuana, avail of Medical Cannabis Evaluations in Florida or in your state of origin. This will help you assess properly whether your current condition is suitable for medical marijuana treatment.
If you are at least 18 years old and suffering from a qualifying medical condition as per Florida Law, you can schedule an appointment with us. Our qualified ordering physicians will conduct Medical Cannabis Recommendation service to help you legally purchase medical marijuana from any dispensary. Give us a call at 1-866-737-9333. Together, we can find safe, natural, and effective treatment for your medical condition.
---
Disclaimer
Blogs, content and other media uploaded online are for informational purposes only. Contents on this website should not be considered medical advice. Readers are strongly encouraged to visit their physician for health-related issues.
---