Blog
10 Known Health Benefits of Medical Marijuana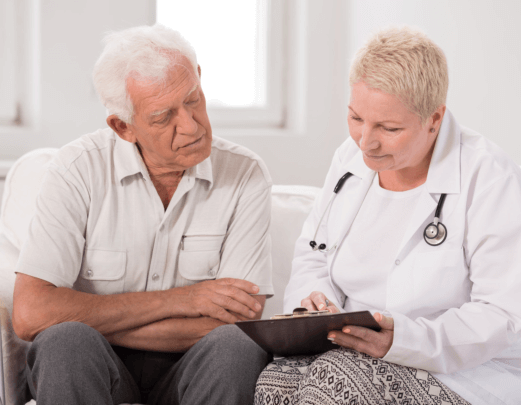 Slowly but surely, the stigma attached to medical marijuana is fading. Many studies have shown positive results with the responsible and prescribed use of this natural remedy. In fact, many states in the United States are greatly considering the legalization of medical marijuana.
Studies and research have shown that cannabis has immense potential in the field of medicine. Many are still surprised at the health benefits that cannabis has to offer. To further enlighten those who are still skeptical about the benefits offered by medical marijuana, we've listed 10 of it below:
It can help decelerate the progress of Alzheimer's Disease

According to a study conducted in 2006, some compounds in marijuana help block an enzyme which is responsible for the progression of Alzheimer's disease.

It has pain relieving components

Medical marijuana offers anti-inflammatory pain relief to help alleviate conditions such as migraines, arthritis, or multiple sclerosis.

Can help stop the spread of HIV cells through the body

Scientists have discovered through testing that THC, which is an active component of cannabis, is effective in stopping the spread of HIV.

It can help treat Parkinson's, Tourette's, epilepsy, and other similar conditions

The FDA has given the approval to continue the study relating to marijuana's contribution to the treatment of the above-mentioned conditions. It helps alleviate the seizures that are common with these conditions.

It can prevent blindness caused by glaucoma

Research has shown that marijuana can help lower eye pressure from glaucoma.

It helps lower insulin levels

According to a Harvard researcher, people who use marijuana have been found to have better carbohydrate metabolism and fasting insulin levels which were 16% lower than those who don't use marijuana. Marijuana's ability to regulation insulin production is specifically beneficial to diabetics.

It alleviates psychological and emotional illnesses such as depression, ADHD, anxiety and panic attacks.

Cannabis is a natural relaxant. A person's mood can be stabilized by restoring the normal endocannabinoid function using compounds found in cannabis. It can also help with concentration and focus.

It has been known to stop the spread of cancer cells

Studies and research have shown that a compound in marijuana can help eliminate metastasis in some types of cancer. It can also help soothe some side effects of chemotherapy.

It can help in weight loss by increasing or regulating metabolism

Cannabis helps manage caloric intake by regulating insulin production. By helping your body process food, cannabis helps speed up or regulate metabolism.

Can aid in lowering blood pressure

Some research has shown that ingesting medical marijuana can help with hypertension and blood pressure problems.
It is important to know that you have options and alternatives when it comes to treatment. We, at Bernard Cannabis Center, offer Medical Cannabis Evaluations in Florida to help you explore your options. We have some of the best Physicians in Florida to help you make the best choice with regards to treatment and solutions. With science slowly opening its doors to the possible inclusion of marijuana in medicine, we are given bigger hope to finding treatments and cures for a number of illnesses and conditions. We help ensure the responsible use of medical marijuana as a treatment alternative so that you can have effective, holistic, and natural options.
---
Disclaimer
Blogs, content and other media uploaded online are for informational purposes only. Contents on this website should not be considered medical advice. Readers are strongly encouraged to visit their physician for health-related issues.
---