Blog
Important Facts About Medical Marijuana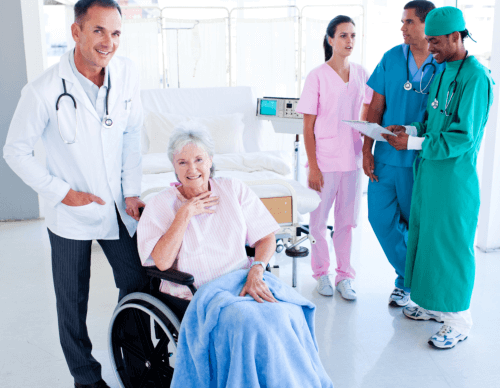 There have been many controversies surrounding the use of physician-prescribed marijuana. Doctors, businesses, politicians, and civilians all have varying views and opinions about the use of medical marijuana. Fact of the matter is that medical marijuana has been known to alleviate pain, symptoms, and discomforts of some medical conditions. Studies have shown that marijuana contains medicinal compounds commonly used in medicine. Using marijuana responsibly and under the prescription of physicians can greatly benefit a client with chronic illnesses or severe diseases.
To be better acquainted and familiar with the benefits of medical marijuana, here are some important facts that you should be aware of:
Medical marijuana is legal in 29 states of the United States.
Recent studies show that cannabis aids in the growth of brain cells, specifically in the hippocampus section of the brain which is responsible for memory and emotional development.
Medical cannabis is known to have been one of the first cures for a variety of medical illnesses from thousands of years back.
Recent medical studies have positively proved that cannabis can help destroy cancer cells. It also alleviates symptoms of chemotherapy.
Medical marijuana is much more effective if eaten rather than being smoked.
Medical marijuana is surprisingly not legal in Jamaica, but it is legal in many other countries such as Argentina, Canada, Israel, Italy, Netherlands, Spain and more.
Sativex, the first cannabis-based prescription medication, was launched in the United Kingdom in the year 2010. It helps treat spasticity in clients suffering with multiple sclerosis.
Cannabis is known to contain more than 400 different chemical constituents such as vitamin A and steroids.
Marijuana has a variety of species unlike other standardized drugs.
Majority of U.S doctors approve the legalization of medical marijuana.
Bernard Cannabis Center offers Medical Cannabis Evaluations in Florida to help determine if a client is in need of holistic treatments from natural medicine to alleviate and treat varied illnesses. We offer options to qualified clients to help them improve their quality of life. Call us at 1-866-737-9333 for a Medical Cannabis evaluation. We want to provide a more comfortable alternative to conventional treatments, and we understand that clients have different needs, which makes us more committed to helping you recover your health naturally.
---
Disclaimer
Blogs, content and other media uploaded online are for informational purposes only. Contents on this website should not be considered medical advice. Readers are strongly encouraged to visit their physician for health-related issues.
---