Blog
Importance of Talking To A Marijuana Doctor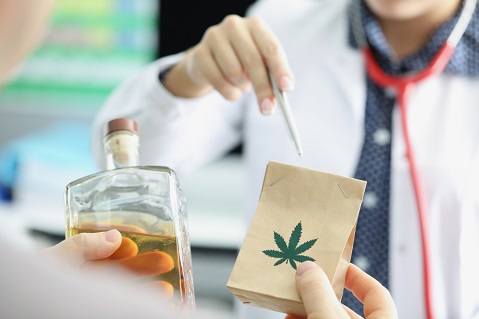 If you're one of the many millions of individuals who deal with chronic pain and prefer to stay in bed due to unbearable pain, you've probably thought about using marijuana as an alternative medicine.
Marijuana consultation for the treatment of chronic pain and using it as medication for certain diseases exist in a legal gray area that varies widely depending on where you live and blurs the lines between conventional medicine and alternative therapies. Growing evidence supports the health benefits of the natural plant and its CBD, particularly for more than 15 complicated diseases, including fibromyalgia and rheumatoid arthritis.
Therefore, it's crucial to have a safety plan in place for where you get marijuana, how and when you use it, and the potential side effects to anticipate if you use marijuana or are considering trying it for the first time. You may consider having a consultation with experts and physicians from Bernard Cannabis Center and booking an appointment with a marijuana doctor in Palm Coast, Florida.
Further study and, occasionally, trial and error are required to understand how cannabis works and how to use it for the best benefit. There is still a lot we don't know, but we do know that for many people, medicinal marijuana is a good alternative. It is crucial to visit locations with marijuana certification and ask for health advice from a marijuana doctor in Daytona Beach, Florida.
Call us whenever convenient to set up an appointment in our marijuana dispensary so we can begin.