Blog
Is Medical Cannabis Your Solution to Getting Better Sleep?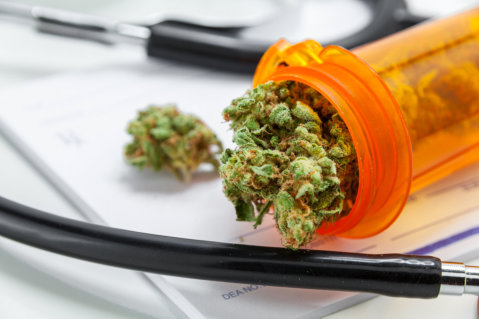 Are you having trouble entering into dreamland as of late? Well, medical cannabis could be your solution to this problem.
However, if you are open to this form of therapy, please don't forget to consult your doctor. Bernard Cannabis Center, a facility that provides Medical Cannabis Evaluations in Florida, can help you with your alternative healing journey.
If sleep is something that remains elusive to you, know that you're not the only one not getting it. Statistics show that up to 70 million people in the United States alone are experiencing some form of sleep disorder.
Meanwhile, studies surrounding medical cannabis have actually proven that it could help people with sleep disorders as well as those who have a hard time getting some sleep after a really tough day. This is due to certain properties in marijuana that offer relief from chronic pain and soothe a person's mind and body.
Before venturing into treatment plans that involve marijuana, you need to remember a few important things. First, some areas may still consider the medicinal use of marijuana illegal. Second, smoking anything, in general, is a health risk and should be cautiously approached. Even when the substance in question is medical cannabis, you still have to visit your doctor for consultation and wait until they give you the go signal to try it out.
Make sure to discuss your sleep cycles with your physician. All the bases should be covered in your meetings, such as long-term health consequences and other matters that will affect your quality of life.
If you require a Medical Cannabis Recommendation in Florida, you're more than welcome to call the Bernard Cannabis Center.
In the event that you decide against any kind of medication or therapy, you can try these four simple tips to help you get some sleep again:
Limit alcohol and caffeine intake.

While you may need these substances to get some work done late into the night, learn to reduce your intake especially when it's already causing you to lose sleep regularly.

Regular exercise.

One of the best things about exercise is that it has been known to improve quality of sleep and duration. However, it's not something you should do before you go to bed as it may heighten your senses, making you alert.

Limiting your activities in bed.

The bed is either for sleep or making love before sleeping. Try to stay off your phone as much as possible and avoid watching TV for too long. Doing too much in bed will increase your alertness, making it difficult for you to get any shut-eye at all.

Create a comfortable and relaxing atmosphere for sleeping.

The temperature and lighting in your room should be ideal for falling and staying in a peaceful slumber. There shouldn't be any kind of noise that wakes you up as you may not be able to fall back asleep again.
Do you know someone who's struggling to meet the ideal sleep hours? SHARE this post with them.