Blog
What Are the Benefits of Medical Cannabis?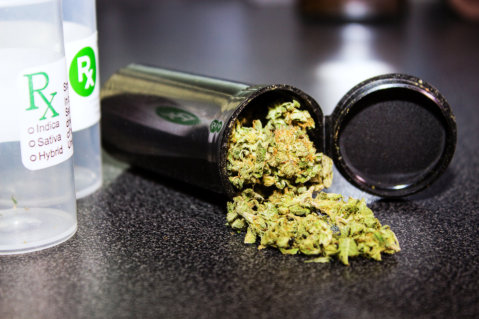 Cannabis can be a sensitive topic for many people for obvious reasons. However, there has been a surge in usage due to several states legalizing it recently. Thus, this brings up an interesting topic that we may have not been talking about a decade earlier. Medical cannabis is something that contains many different benefits and it can help a variety of different types of people with different kinds of illnesses and injuries.
So when you are looking for an alternative or natural forms of medicine to heal or treat a condition you may have, here are some benefits and some medical cannabis recommendations in Florida:
Treating Mood Disorders

Medical marijuana can be an effective treatment for many different kinds of mood disorders such as anxiety, depression, insomnia, PTSD, and more. However, before you consider taking this form of treatment, it is a good idea to ask a marijuana doctor in Florida. But this can be an effective option because not only can it be used on its own but it can also be used with other kinds of medications.

Combating Pain

Chronic pain can be very difficult to live with and it can affect your quality of life. There are many different kinds of medications that can be used to kill pain but many of these drugs are very bad for you and can be very addicting. Medical cannabis offers a natural solution to pain. This can help you improve your quality of life by reducing or even eliminating the pain you are experiencing, without having to use harmful chemicals and drugs.

Cures Appetite Problems

If you are undereating, this can lead to various health issues that are quite serious and even life-threatening! However, medical marijuana can be used to help improve your appetite, so you will eat more and normalize your appetite. However, it is important to know that there are other options you can explore as well.
Those are just a few of the many benefits and purposes to keep in mind when you are thinking about using medical cannabis. If you would like to find out more or if you are interested in a medical cannabis evaluation in Florida, please do not hesitate to get in touch with us at Bernard Cannabis Center for more information.