Blog
What You Need to Know about Medical Cannabis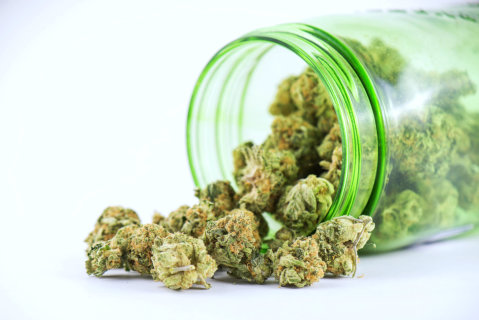 Medical cannabis is a natural treatment that can be used for a variety of conditions from chronic pain to mood disorders. It has been known to be quite effective and safe to use, even when paired up with other kinds of medications. Due to many states legalizing the use of medical marijuana, here are a few things you should know about it when you are considering giving it a try.
The Components of Cannabis

Cannabis is made up of several different active compounds that are called cannabinoids. One of the main component of marijuana is the compound delta-9-tetrahydrocannabinol. This is what causes the high sensation that many users experience when using medical marijuana but also has many medicinal benefits. However, when it comes down to the medical benefits without a high sensation, the compound you should pay attention to most is cannabidiol or CBD.

CBD does not contain any psychoactive properties that delta-9-terahydrocannabinol would have. But it does contain a variety of properties that can provide medical benefits. CBD can be extracted from marijuana and turned into oil or other kinds of substances that can be used to treat anything from epilepsy to Alzheimer's disease. To find the right kind of medical cannabis for you, we offer superb medical cannabis recommendations in Florida.

Can Medical Marijuana Be Used to Treat Cancer?

This can be a tricky question to answer due to the lack of information. Current studies have shown to be quite promising where cancer cells are being killed by THC and CBD, but these are early studies and future testing is required. However, what we do know is that medical marijuana can be quite effective in treating the effects of cancer and side effects of the treatment.

There are many effects that cancer can cause such as pain, depression, nausea, and more. These can be treated with the use of medical cannabis, but it is important to talk to a marijuana doctor in Florida before trying this kind treatment, not only to ensure that it is not only right for you, but also to see if it works in conjunction with your medications.
Those are just a few of the many things you should keep in mind when it comes down to medical cannabis. If you would like to find out more or if you are interested in our medical cannabis evaluations in Florida please feel free to get in touch with us at Bernard Cannabis Center for more information.