Blog
Medical Cannabis Recommendations in Florida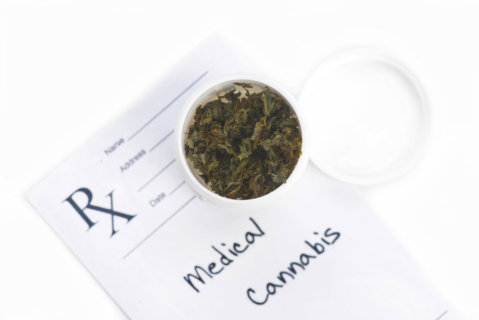 Marijuana, or cannabis, is now being seen as having good potential as an alternative medicine to synthetic drugs. This is because of the growing body of research supporting marijuana's use for therapeutic purposes. Studies and evidence have suggested that marijuana can be used for various medical conditions usually involving the muscles of the body, such as pain, nausea and loss of appetite, Parkinson's disease, PTSD or post-traumatic stress disorder, epilepsy, and inflammatory bowel disease.
Medical marijuana or cannabis has also proven to have the potential to help fight the opioid pain-killer epidemic. This is because studies and tests have shown that marijuana can effectively treat chronic pain, without the opioids' harmful effects.
The legalization of medical marijuana has had a lot of support. One survey, conducted by the Pew Research Center back in 2010 even found that 73% of American voters back medical marijuana. However, the federal government does not recognize marijuana's medical potential, largely due to the small number of studies, and that there have been no large-scale clinical trials proving the medicinal value of cannabis.
What is happening, though, is sort of a paradox, as the reason why not many studies have been conducted involving medical marijuana is mainly due to the legal restrictions in the first place. Conversely, the government does not fully support the legalization of medical marijuana because of the lack of heavy studies proving the plant's medicinal potential. Because of this, the legalization of cannabis for medical purposes in some states of the U.S. has been prolonged, with debates and heated discussions involved during the long process.
However, some states have slowly worked and developed to lawfully allow the use of marijuana for therapeutic use—which produced state laws that made the use of marijuana legal while still federally illegal. As of today, 33 states in the U.S. have legalized the use of cannabis for medical purposes, with some allowing medical marijuana dispensaries, home cultivation, or both. More states are looking to legalize cannabis for medical purposes as well, after drafting state laws to moderate its use.
If you are seeking a medical cannabis recommendation in Florida in order to have access to a dispensary and acquire the needed medical marijuana for disease treatment, then we can provide it for you, through the expertise of a qualified physician to make recommendations for low-THC (high-CBD) and medical (high-THC) cannabis.
Dr. Bernard of Bernard Cannabis Center is a marijuana doctor in Florida, who is a local Board Certified Radiation Oncologist specializing in treating patients with cancer and providing recommendations for medical marijuana to help treat various conditions.