Blog
About Medical Cannabis and Its Legalization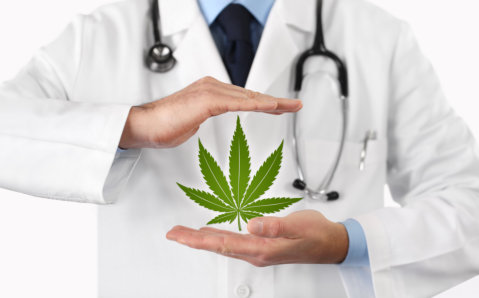 Cannabis or marijuana, even when used for medical purposes, is often a heated topic of debate for a lot of people, with some believing that it possesses the potential for the treatment and prevention of various diseases, while others firmly standing with the idea that it is only a dangerous drug which should have no place in medicine. Though we cannot deny results of studies and tests which have shown medical cannabis to have helpful effects on conditions—usually involving the body's muscles—such as nausea and loss of appetite, Parkinson's disease, PTSD or post-traumatic stress disorder, epilepsy, and inflammatory bowel disease.
It has been difficult, however, to truly test the full medicinal potential of medical cannabis, due to regulatory laws criminalizing the possession, growing, and use of the plant. This has become a form of paradox, with the federal government refusing to recognize the plant's medicinal potential due to the small number of tests and studies surrounding cannabis.
Throughout the years, though, states in the U.S. have slowly worked to legalize—or at least decriminalize—the use of medical marijuana, with some even being as lenient as allowing the use of dispensaries and home-grown cultivation. Although this is the case, strict laws are still developed in order to ensure that its legalization does not lead to its abuse.
Although legalized in states, marijuana is still classified as a Schedule I drug by the federal government under the Controlled Substances Act. This means that the federal government has found it to have a high potential for abuse, with no medical benefits, and is unsafe. Recent reports published by numerous universities and organizations, however, have proven that cannabis, indeed, has potential medical benefits and can help to alleviate symptoms of various conditions. One such ground-breaking report published by the World Health Organization (WHO), states that CBD—or Cannabidiol, which is a compound found in cannabis that does not have psychoactive properties—in its purest form is considered safe, and even has potential health benefits, including the treatment of epilepsy in children and adults.
These studies and reports are—as many medical cannabis supporters hope—now used to persuade the government into classifying marijuana as a Schedule II drug, in order to make the laws concerning medical marijuana more relaxed and versatile.
Although you cannot acquire a prescription for medical marijuana from a physician, you are able to get a medical cannabis recommendation in Florida in order to gain access to a dispensary and acquire the needed medical cannabis to alleviate a disease's symptoms or treat certain types of conditions. At Bernard Cannabis Center, the expertise of our qualified physician allows us to make recommendations for low-THC (high-CBD) and medical (high-THC) cannabis.
Dr. Bernard of Bernard Cannabis Center is the trusted marijuana doctor in Florida who specializes in treating patients with cancer, and making recommendations for medical marijuana.