Blog
Affordable Medical Cannabis Products in Florida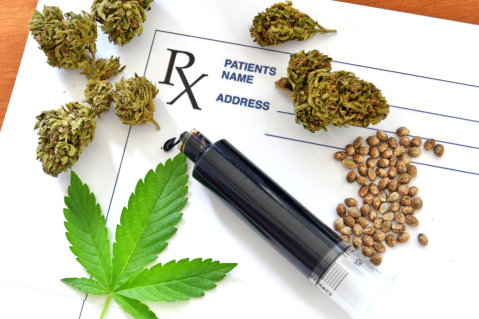 Cancer treatment has yielded vast improvements in terms of patient outcomes; however, these improvements have come at increasing costs. In fact, a new study found that even for those with insurance, increasing cancer treatment costs has led to a form of treatment-related toxicity, or "financial toxicity."
This study surveyed approximately 73% of surgeons (370 surgeons), 61% of medical oncologists (306 medical oncologists), 67% of radiation oncologists (169 radiation oncologists), and 68% of patients (2502 patients). (link to https://onlinelibrary.wiley.com/doi/10.1002/cncr.31532)
According to the results, many patients feel a lack of service, saying that their providers didn't offer much, or even any, assistance in resolving the potentially devastating financial burden of their cancer. Patient participants reported a broad range of issues, including lost time at work, increased debt, cutting down on food budget, and even losing their own home due to their increasing medical bills.
On the other hand, approximately 50.9% of medical oncologists reported that someone in their practice often or constantly discussed financial burden with patients. This is also true for 43.2% of radiation oncologists and 15.6% of surgeons. Results show that medical oncologists were most likely to respond that they were aware of the financial distress and out-of-pocket costs that their patients were making, as did 34.3% of radiation oncologists and 27.3% of surgeons.
What does this mean?
While many providers believe that they make services available, this study shows that many patients feel insufficient clinician engagement when it comes to financial toxicity. There must be an improvement in communication and clinician assessment when it comes to financial toxicity.
A Budget-Friendly Alternative for Cancer Patients
At Bernard Cannabis Center, we don't want you to lose your job or your home, or cut down on your food expenses just so you can afford your cancer treatment. If you are looking for a cheaper alternative, why not consider medical cannabis? Medical Cannabis has been shown to help alleviate some symptoms of cancer.
For instance, a study published in the Annals of Palliative Medicine found that both THC and CBD provided effective pain relief for patients going through cancer therapy. Another study shows that medical cannabis is an effective antiemetic alternative for patients experiencing nausea and vomiting as a result of their treatment. (links in order https://www.ncbi.nlm.nih.gov/pubmed/28866904; https://www.ncbi.nlm.nih.gov/pubmed/11440936?dopt=Abstract)
What's more? The Bernard Cannabis Center offers a 50% discount for our patients with a cancer diagnosis. We are your concerned marijuana doctors in Florida, and we want you to have access to cheaper treatment alternatives that won't lead to financial toxicity.
So, if you are looking for a cheaper treatment alternative and need a medical cannabis recommendation in Florida, don't hesitate to reach out to us for assistance.
---
Disclaimer
Blogs, content and other media uploaded online are for informational purposes only. Contents on this website should not be considered medical advice. Readers are strongly encouraged to visit their physician for health-related issues.
---