Blog
Medical Cannabis as a Treatment Alternative in Florida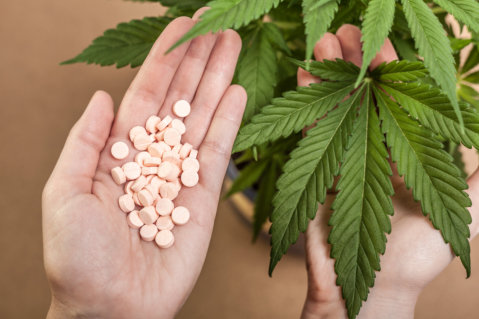 Cancer is one of the leading causes of mortality across the world. In fact, according to the National Cancer Institute, the number of cancer mortality is 163.5 for every 100,000 men and women per year (based on 2011–2015 deaths). Moreover, in 2018, an estimated 1,735,350 new cases of cancer will be diagnosed in the United States and approximately 609,640 people will pass away from the disease. (link to https://www.cancer.gov/about-cancer/understanding/statistics)
Some of the most common cancers are breast cancer, bladder cancer, prostate cancer, thyroid cancer, kidney and renal pelvis cancer, non-Hodgkin lymphoma, melanoma of the skin, colon and rectum cancer, lung and bronchus cancer, endometrial cancer, pancreatic cancer, leukemia, and liver cancer.
With the rising cancer cases, scientists and health professionals are also continuously making treatment advancements to improve patient outcomes. However, these treatment advancements are also costing patients more in their treatment expenses.
With rising treatment costs, more and more patients are looking for more affordable cancer treatment alternatives. One increasingly popular cancer treatment alternative is medical cannabis. If you are not quite familiar with its benefits yet, Bernard Cannabis Center, a provider of medical cannabis recommendation in Florida, lists some of its well-known benefits for cancer patients.
It can help reduce nausea and vomiting.

Oftentimes, traditional antiemetic medication is rendered ineffective because cancer patients with nausea tend to vomit up their medication before it can even take effect. So, if you are looking for an alternative treatment for your nausea and vomiting, this published study shows that medical cannabis is relatively more effective compared to traditional antiemetics (with the exception of patients receiving view low or high emetogenic chemotherapy). (link to https://www.ncbi.nlm.nih.gov/pubmed/11440936?dopt=Abstract)

It can help stimulate appetite.

Loss of appetite is common among cancer patients. It is often caused by cancer itself, due to anti-cancer therapy, or metabolic changes. Studies show that medical cannabis, especially those rich in THC, can help stimulate a cancer patient's appetite due to how the endocannabinoid system regulates and interacts with feeding behavior. Moreover, a research from the University of Alberta indicates that the ability of medical cannabis to stimulate appetite may be due to its power to heighten food's sensory aspects. (link to https://www.ncbi.nlm.nih.gov/pubmed/21343383)

It can help ease the pain.

Pain is considered one of the most severe symptoms of cancer.It is also a debilitating side effect of most cancer treatments. This recent study of more than a thousand cancer patients shows that medical cannabis as a palliative treatment found significant reduction in pain and improved quality of life. It is also considered as a non-toxic, less-addictive alternative compared to most pharmaceutical cancer treatment drugs. (link to https://www.ncbi.nlm.nih.gov/pubmed/29482741)
What's more? The Bernard Cannabis Center offers a 50% discount for our patients with a cancer diagnosis. We are your concerned marijuana doctors in Florida, and we want you to have access to cheaper treatment alternatives.
What do you think about these benefits of medical cannabis for cancer patients? Let us know your thoughts!
If you are looking for a marijuana doctor in Florida, make sure to check out Bernard Cannabis Center.
---
Disclaimer
Blogs, content and other media uploaded online are for informational purposes only. Contents on this website should not be considered medical advice. Readers are strongly encouraged to visit their physician for health-related issues.
---