Blog
Hemp vs. Medical Cannabis: What's the Difference?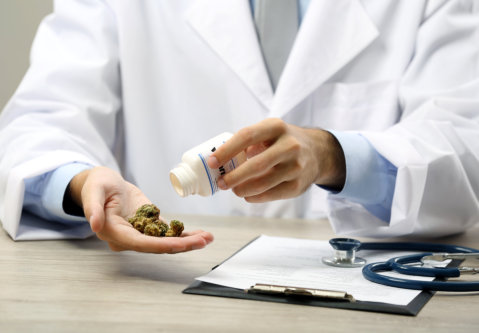 Industrial products that have plant-based compositions have reached more than 50,000 distinctive uses like building insulation, clothing, papers, ropes, and construction materials like cement blocks and molded plastics – made from hemp herds or hemp fibers. These are just some of the natural wonders that processed hemp can provide us since it can also be used in wellness and beauty products along with other hemp-based food items. These are rich in amino acids and protein, making processed hemp good for the body.
Hemp and marijuana both belong to the cannabis plant family. Visually, hemp has wider leaves, while marijuana has narrow leaves. Hemp has extremely low levels of tetrahydrocannabinol (THC), the component answerable to the psychoactive effects or what is more commonly understood as the "cannabis high". But since it has high cannabidiol (CBD) levels that counteract with the levels of THC, it makes it impossible for one to get high from hemp use. When processed, it can be made into beauty products, soothing gels, and other essential oils. Marijuana, on the other hand, can contain high amounts of CBD but can also have high levels of THC, that when carefully processed and used responsibly, it can be used in health and medical treatments.
Hemp:

Contributes greatly to industrial product-making
Contains high levels of CBD, virtually no THC
Many various uses

Marijuana:

Contains higher levels of THC in addition to CBD
Can be used as a medicinal treatment
Like many natural wonders, take sugar, for example, when used in controlled portions, it can turn our desserts and beverages into delicious and enjoyable treats. This same approach applies to these cannabinoids or active components that give a cannabis plant its useful medical and/or recreational qualities. If used responsibly, medical cannabis can be cultured to make medical treatment options more varied and accessible for people who wish to have more than one medical treatment. With the help of our Medical Cannabis Evaluations in Florida, we can help determine whether this can be a beneficial treatment path for your condition.
Through different studies, medical cannabis has been found to also help in the treatment of anxieties, migraines, and for anti-inflammatory uses. Experts in Medical Cannabis Recommendation in Florida has helped eased the conditions of patients who have sought medical treatment with the use of these medicinal plants.
Help find further treatment paths for your friend or loved one by sharing the health benefits of medical cannabis with the guidance of Bernard Cannabis Center.
---
Disclaimer
Blogs, content and other media uploaded online are for informational purposes only. Contents on this website should not be considered medical advice. Readers are strongly encouraged to visit their physician for health-related issues.
---