Blog
Medical Marijuana: What You Should Discuss With Your Doctor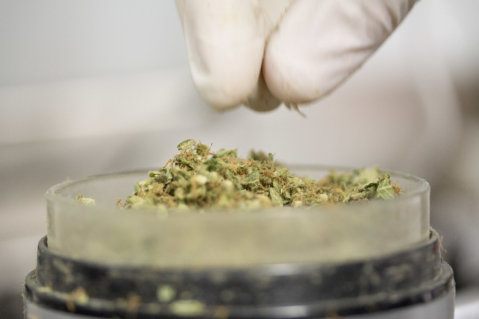 Over the years, a lot of states in the US have already adopted laws on the legalization of the use of medical marijuana. Such use is intended as a treatment option for patients suffering from a number of medical conditions including cancer, epilepsy, glaucoma, and more.
If you are one of the many patients suffering from any of the medical conditions specified in the laws of your state, you surely would want to know if medical cannabis is the best treatment option for you or how it can help you in your situation. Talking to a marijuana doctor in Florida will help shed light on your questions and concerns.
Here are the top things that you should be discussing with such a doctor:
The legality of medical cannabis in your area

You surely do not want to run into trouble with the law. Therefore, it is always best to verify with the doctor if medical marijuana is legal in your state. The professional will most likely give you the conditions on who can take advantage of this particular treatment option and other important information.

Do not hesitate to ask your doctor if it is possible for you to choose such an option. After all, the doctor will need to conduct Medical Cannabis Evaluations in Florida prior to giving the go signal to you. At the same time, it is not illegal to ask about this option.

The process of medical cannabis treatment

There are ways on how you can take medical cannabis for treatment. It can be through vaping, eating, oral sprays, and more. It depends on what the doctor will recommend to you according to your personal circumstances. Getting this information will help you get an idea of what to expect and what to do when, indeed, you are qualified to take this treatment option.

The health risks and side effects

Health risks and side effects differ from one person to another. For instance, smoking medical cannabis may pose health risks to those with asthma. Additionally, side effects, such as anxiety attacks, may occur. In this situation, your doctor will need to ensure that he or she can give you proper dosages, intake frequencies, and thorough follow-ups.

The costs

While using medical marijuana is a cheaper treatment option for a variety of medical conditions, you still need to ask your doctor about the costs. This way, you can financially prepare for it once a Medical Cannabis Recommendation in Florida is given to you by your doctor.
If you wish to know if medical marijuana is a good option for your medical condition, don't hesitate to get in touch with Bernard Cannabis Center for more information. Call now!