Blog
Assessing Patients' Medical Cannabis Suitability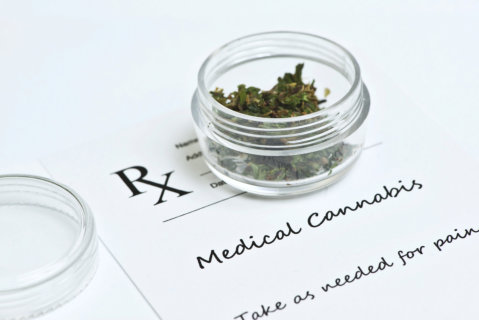 Medical cannabis offers plenty of benefits for those with certain health conditions. However, its use is strictly regulated by the government. But, how do doctors know that medical marijuana is the right treatment option for their patients?
There are laws that apply when it comes to using medical cannabis. A doctor cannot just make a Medical Cannabis Recommendation in Florida to just anyone. Certain steps have to be taken. Here is a quick overview of the process:
Legalities

While using medical marijuana as an option to treat a variety of illnesses, there are conditions attached to it. Most states in the US have already legalized such use but have specific requirements that need to be followed.

For instance, this option may be recommended for patients suffering from epilepsy, cancer, or multiple sclerosis (MS), among others. There are also can be certain dosages that are allowed for certain patients depending on the state. Violating these conditions can lead to fines and charges.

Discussions

The doctors and the patients will have to discuss, beforehand, the possibility of going with medical cannabis for treatment. During these discussions, doctors have the opportunity to talk to the patients about the potential benefits of this treatment option. At the same time, they can also talk about the possible risks involved in using medical marijuana. Doctors typically record their discussions with patients for reference.

Qualifying Conditions

As part of strict regulations surrounding the use of medical marijuana as a treatment option, the marijuana doctor in Florida will need to ensure that such treatment is received by a patient with a qualifying condition. These health conditions may vary by state as laws for this treatment option also varies by state. The doctor will determine if the patient qualifies for this particular option considering their illness. This option is usually suggested when the patient has already gone through conventional treatment methods but does not see any improvements in health.

Personal Circumstances

Doctors also take a look at the patient's personal circumstances. The age of the patient is typically considered. Furthermore, if the individual has a history of drug abuse, that will be taken into consideration as to whether medical marijuana is an option. If this option is determined that it may put the health of the patient at risk, then recommending medical cannabis may not be an option.

Treatment Phase

Once both parties have determined the applicability of medical cannabis in treatment, Medical Cannabis Evaluations in Florida can be conducted. This will help the doctors and the patients create and discuss a good treatment plan.
Bernard Cannabis Center offers you medical cannabis as one of the treatment options you can take advantage of, provided that you are qualified. To know more about the service we offer, please don't hesitate to get in touch with us.