Blog
Should You Consider CBD for Anxiety Treatment?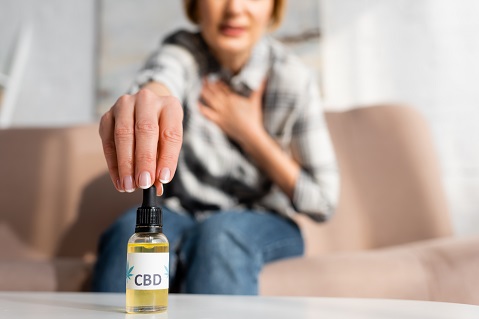 If you suffer from anxiety, you certainly heard some of the many claims made about the usage of marijuana as an alternative medicine to treat anxiety symptoms. Many people believe that marijuana can help with anxiety. According to a 2017 national survey of over 9,000 Americans, 81% said marijuana provided one or more health benefits. One of the potential benefits mentioned by nearly half of these respondents was anxiety, tension, and depression reduction.
CBD is a non-psychoactive compound that has a number of potential therapeutic applications. It is one of the most highly-utilized alternatives for treating anxiety, depression, panic disorders, sleep troubles, and more. CBD provides the following benefits: an increased sense of calm, improved relaxation, and better sleep.
As such, our marijuana doctor in Daytona Beach, Florida, recommends the following tips if you're just starting with medical marijuana for anxiety treatment:
Choose CBD over THC.
If you're new to marijuana, start with a product that includes CBD or has a significantly higher CBD-to-THC ratio. Remember that increased THC levels are what aggravate anxiety symptoms.
Go slow.
Begin with a low dose. Allow plenty of time for it to operate before adding more.
Get marijuana from a dispensary.
Trained staff can provide advice based on the symptoms you want to treat and assist you in finding the right type of marijuana for your needs. You also know you're getting a genuine product when you buy from a dispensary.
We also advise telling your therapist about getting into medical marijuana. This way, you can be provided with expert advice that will help you utilize medical marijuana effectively.
For expert advice and assistance from our marijuana doctor in Palm Coast, Florida, get in touch with Bernard Cannabis Center.