Blog
Cannabis as an Alternative for Pain Management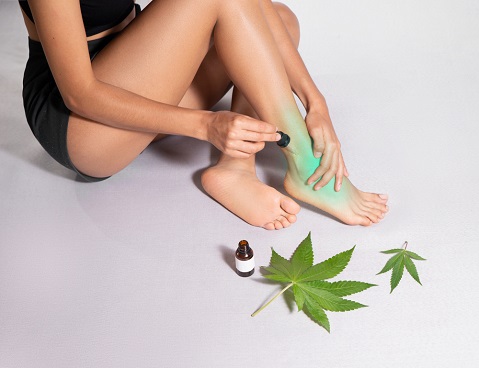 Rather than relying on opioids or other conventional painkillers, more people are turning to medical cannabis. Already, cannabidiol (CBD) has attracted attention as a potentially helpful alternative medicine for various medical conditions, such as anxiety, epilepsy, and pain.
Professionals like our marijuana doctor in Daytona Beach, Florida, may suggest cannabis for treatment as it has shown promise in alleviating chronic pain, particularly those associated with nerve injury and inflammation.
CBD may be found in a wide variety of forms, from oils and tinctures to balms and sweets, and it has the potential to alleviate physical discomfort in certain users. One study found that patients who used cannabis for symptom relief used much less medicine overall.
For instance, CBD (found in hemp oil and marijuana) may need to be a part of your plan if you are looking for a way to reduce the discomfort that restricts your daily activities.
Thankfully, patient-friendly and health-focused dispensaries make it easy for people to access marijuana for medical purposes legally. Many patients share that trying to find cannabis outside rather than in a dispensary can be frustrating and often dangerous.
If you'd like to learn more about medical marijuana and how it can help with pain relief, Bernard Cannabis Center can provide a marijuana doctor in Palm Coast, Florida, who can educate you about the medical potential of cannabis. Set an appointment with us today with our team!