Blog
6 BENEFITS OF MEDICAL MARIJUANA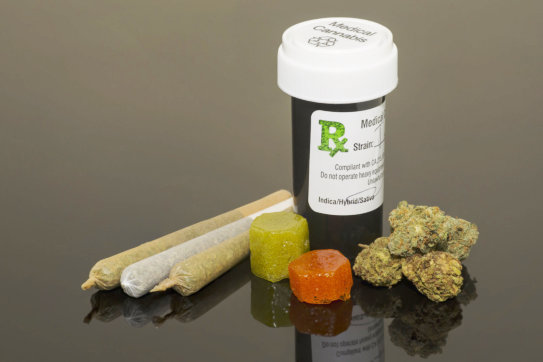 More than 20 states in the United States of America (U.S.A.) have legalized the use of medical marijuana. However, due to plenty of laws restricting the use of recreational marijuana, it is difficult for some to conduct researches on its possible health benefits. Still, this did not become a hindrance for researchers to discover such advantages.
In fact, at Bernard Cannabis Center, we emphasize the various health benefits of the plant in our aim to provide an alternative natural treatment for illnesses being treated with chemicals. These chemicals could possibly do more damage than good.
To elaborate, here are just six health benefits of medical marijuana:
It can be a treatment method for glaucoma.

The increased pressure in the eyeball brought by glaucoma can be reduced with medical marijuana. The National Eye Institute reports that studies conducted in the 1970s led to the result that when medical marijuana was smoked, it lowered intraocular pressure (IOP) in people with glaucoma and even those with normal pressure.

It could aid in reversing the cancerous effects of tobacco.

For frequent tobacco smokers out there, this one is for you. In a research that looked into the risk factors for heart disease, lung function of 5,115 young adults over the course of 20 years was tested. It was then discovered that those who smoked marijuana showed an increase in lung capacity while tobacco smokers lost lung function over time.

Medical marijuana may decrease anxiety.

This would come from experience itself: plenty of medical marijuana users would say that the plant suppresses nausea and helps relieve pain. Because of this, it has been often used to minimize the negative side effects of chemotherapy.

The chemical compound in cannabis eases the pain caused by multiple sclerosis (MS).

In a study conducted by Jody Corey-Bloom, 30 multiple sclerosis clients with painful contractions in their back were found to respond to medical marijuana treatment. They smoked it for a few days and their pain lessened significantly. This is because the Tetrahydrocannabinol (THC) in cannabis binds to the receptors in the nerves and muscles to ease the pain.

Medical marijuana relieves arthritis discomfort.

The plant helps relieve pain and inflammation, including the inflammation that is caused by rheumatoid arthritis, according to 2011 researches.

Marijuana eases tremors for those with Parkinson's disease.

According to research in Israel, smoking marijuana improves sleep for clients with Parkinson's disease. It also reduces pains and tremors that come with the condition.
The use of medical marijuana has long been speculated to be a potent alternative to the widespread use of chemical-based medication. Physicians in Florida working in Bernard Cannabis Center believe in providing holistic treatment of illnesses through natural medicine and one such approach is through medical cannabis.
If you have questions or would like to have general discussions, we offer Medical Cannabis Evaluations in Florida. Call us now at 1-866-737-9333 (1-866-7DR-WEED). Our office hours are from 8:00 am to 7:00 pm from Saturday to Sunday. You may also visit our website at www.bernardcannabiscenter.com for inquiries.
SOURCE: http://www.businessinsider.com/health-benefits-of-medical-marijuana-2014-4/
---
Disclaimer
Blogs, content and other media uploaded online are for informational purposes only. Contents on this website should not be considered medical advice. Readers are strongly encouraged to visit their physician for health-related issues.
---