Blog
The 5 Uses of Medical Marijuana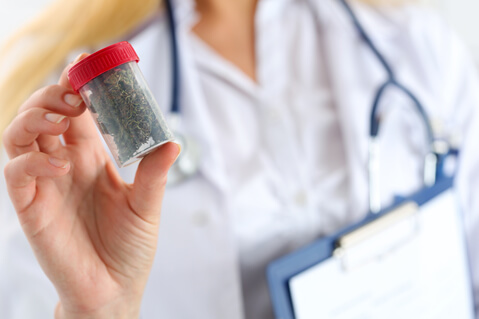 Medical cannabis has been a highly talked about topic for many years. In spite of the clashing opinions regarding the subject matter, its disputed legal status, its complex makeup, as well as its effects on the brain and body, there is still much about the drug that remains to be discovered. Past research has, many times, detailed the potential harm of medical cannabis rather than focus on its benefits. This article will look to remedy that by listing down its potential uses and advantages this time around. Bernard Cannabis Center offers medical cannabis evaluations in Florida that give you access to dispensaries. Feel free to schedule a visit with us today! Office hours are found on our website www.bernardcannabiscenter.com. We also take phone calls throughout the week from 8 am – 6 pm.
Pain.
Medical cannabis is widely known for its palliative benefits for which, in the United States of America, is what accounts for most of its usage. According to recent studies, it's especially effective for helping treat pain from nerve damage. Medical cannabis poses less risk to drug addiction and dependency and therefore carries little to no chance of deadly overdose.
Multiple Sclerosis.
According to CNN, there is a pharmaceutical variant of medical cannabis that is being circulated in over 25 countries. Sativex is used to treat the excruciating muscle spasms that occur because of multiple sclerosis. The

Bernard Cannabis Center

provides you access to the natural product rather than a pharmaceutical variant.
Nausea.
Medical cannabis has has proven to be effective in stopping nausea and inducing appetite in people who are underweight and have trouble eating. AIDS and cancer patients are also using the drug as an alternative medication to help cope with the effects of their condition.
Concussions.
People from the National Football League (NFL) have been exploring cannabis' potential to treat brain injuries. Past research has slowly been putting to light the drug's neuroprotective and anti-inflammatory qualities.
Alzheimer's disease.
Studies involving lab rats have shown cannabis' ability to stave off memory loss as well as brain changes associated with Alzheimer's disease. However, because of the drug's unresolved legal status, further research on the matter has been delayed.
The stigma associated with medical cannabis has kept some people, particularly those who stand to benefit most from the drug, from uncovering the truth of its myriad of uses and advantages to health. There are highly qualified physicians in Florida working at the Bernard Cannabis Center who'd be more than happy to shed some light on these matters to you and your family. Let us help you explore the many potential applications of medical cannabis so that they may benefit you or a loved one in the near future.
Disclaimer
Blogs, content and other media uploaded online are for informational purposes only. Contents on this website should not be considered medical advice. Readers are strongly encouraged to visit their physician for health-related issues.