Blog
3 Health Advantages of Medical Marijuana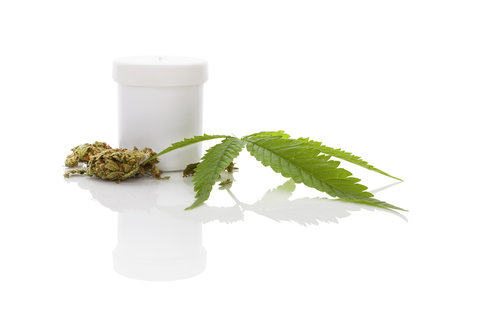 Medical cannabis is a contentious subject matter. The incessant battles of differing opinions regarding the use of this drug often negatively affect those who stand to benefit from it most. In fact, it has so often come to the point when those suffering from serious health conditions are never really able to make informed decisions based on actual fact and evidence.
Various studies published in renowned medical journals across the world have documented the health benefits of medical cannabis and the fact that it can be used to treat a plethora of medical conditions such as chronic pain, multiple sclerosis, depression, glaucoma, cancer, post-traumatic stress disorder (PTSD), anxiety, Parkinson's disease, and other health issues. For accurate and comprehensive medical cannabis evaluations in Florida, feel free to schedule an appointment with the Bernard Cannabis Center.
Pain Relief
Most medical conditions, regardless of what body part they may be affecting, tend to cause some kind of discomfort or pain. Your physical abilities, mood, emotions, mobility, and overall quality of life are debilitated by this. While traditional painkillers are a solution patients resort to, they are also correlated with a high risk of drug dependency and addiction. Cannabis, on the other hand, brings the same palliative advantages to the table but with much fewer consequences on one's health.
Anxiety
There is no doubt that emotional pain can be just as devastating as the physical. Depression, anxiety, and post-traumatic stress disorder can lead to zero motivation, falling out with family and friends, poor mood, and in the worst cases, even suicide. Current medications for emotional disorders such as antidepressants, usually takes the form of patients not feeling like their normal selves or side effects that bring little to no help to the individual using the drug. With medical cannabis, patients and their family members are offered an effective alternative to help combat mood disorders.
Appetite
Food is the source of our strength. It's what powers us to perform each and every day to the best of our ability. The dangers of obesity and fast food may have become major media topics these days but the perils of being undernourished are just as distressing. Caloric deficiencies, especially those that are persistent and occur for long periods of time, can lead to a host of serious health problems and, in many cases, even an early grave. If your medical condition is keeping you from maintaining a healthy appetite, cannabis may be able to lend a helping hand by giving your body the nutrition it needs. Studies have shown that cannabis helps to increase appetite and weight gain in those who are underweight. And strangely enough, this effect is somehow nullified in overweight users.
Our qualified physicians at Bernard Cannabis Center can provide you a medical cannabis recommendation, allowing you access to this miracle drug when needed.
---
Disclaimer
Blogs, content and other media uploaded online are for informational purposes only. Contents on this website should not be considered medical advice. Readers are strongly encouraged to visit their physician for health-related issues.
---