Blog
A Deeper Look at Medical Cannabis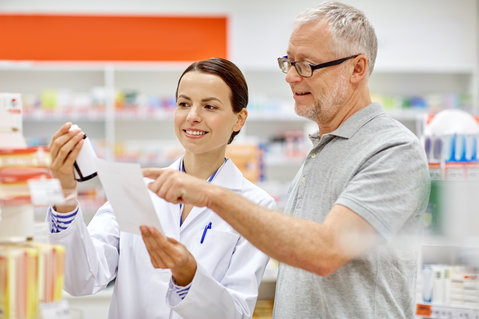 Medical Cannabis is a natural medicine that gives us an option of how we want to be treated. Based on numerous studies, it is known to be safe and effective, an alternative to commercially produced medications. Not everybody is aware of the medicinal effect of cannabis, professionally licensed physicians are in continuous studies to discover more illnesses that can be treated by it. With all of these being said, let us get to know Medical Cannabis further.
According to a research, Medical Cannabis contains more than 100 different chemicals called cannabinoids and each chemical has a different effect on the body. A chemical called Delta-9-tetrahydrocannabinol (THC) and cannabidiol (CBD) are the main chemicals used in medicine. These are the chemicals harvested for medical cannabis. At Bernard Cannabis Center, a Medical Cannabis Evaluations in Florida, we have requirements that have to be met prior to treatment. Patient has to be at least 18 years of age upon treatment. He or she must be a legal resident of Florida and must have a valid driver's license or state Identification card.
As of now, our center cannot just treat any condition, it has to be an approved medical condition by the Florida Office of Compassionate Use. For the treatment process, there are three stages, the evaluation, the Home evaluation for qualifying patients and the Home Follow up Visits for Qualifying Patients. Each stage is organized to assess progress and to note effectuality. In the evaluation stage, we make it sure that your safety is our priority, you will be meeting with qualified licensed professionals who have researched and studied medicinal cannabis.
Even if you go home, treatment still goes on. We can do the follow-ups and necessary treatments in the comfort of your own home. We will continue until you achieve the desired effect and the quality of life that you deserve. We serve the areas of St. Augustine, Palm Coast, Daytona Beach, Ormond Beach, Port Orange, Orange City, New Smyrna Beach, Edgewater, Deltona and surrounding areas in Volusia and Flagler County Florida.
You can browse our website www.bernardcannabiscenter.com to get to know our licensed professionals even more. On that same website, you can also check our pricing for the services that you might need. Please schedule an appointment with us now and get to know an alternative way of treatment. It is the right time that we get to see Medicinal Cannabis differently. Licensed professionals in our center can provide Medical Cannabis Recommendation to all patients after agreeing to treatment terms. This is a tested new approach towards treatment. We don't want you to miss the chance of experiencing the Medicinal effect of cannabis. You can set an appointment with us now!
It is our mission to make sure that we can provide the highest quality of care by providing alternate or additional methods of healing using natural herbs!
---
Disclaimer
Blogs, content and other media uploaded online are for informational purposes only. Contents on this website should not be considered medical advice. Readers are strongly encouraged to visit their physician for health-related issues.
---