Blog
Why Some Medications Might Make Us Sicker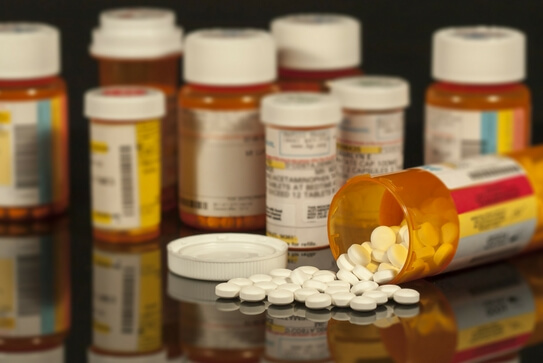 All commercial medications, including the advertised safest drug, has negative side effects. Some side effects are barely noticeable, some cause inconvenience but some are also fatal. The most common drug side effect is in the gastrointestinal area. Nausea and G.I irritation are the common side effects that can happen, skin ointments or lotions also has side effects, it can be skin irritations or itchiness. When drugs are sold, it comes with a piece of paper where common and known side effects are listed. Adverse side effects are also noted on that piece of paper. This is intended to make sure that patients are aware what they are taking.
For most cases, medications are taken in combination. Like for pain management, one medication cannot cover all types of pain. Patients expect medications to work like how it should be, they neglect the fact that some medications react to some foods and beverages. The effectuality of a drug also depends on the administration and handling. Like for example, there are drugs that are intended to be taken sublingual, you put the medication under your tongue and let it dissolve. These drugs are chemically created to react faster if taken that way if we mistakenly take it by oral, it's no harm, but it may not be as effective.
Some medications also require special handling, like those drugs that should not be exposed to sunlight, those that should be kept in a cold dry place, and many more. It was also established that the timing of taking the medication is very important. If people are taking medications as maintenance, we need to respect each medications timing because some medications are not compatible. Each of these drugs is important, it just so happened that they are not compatible so they cannot be taken together.
Bernard Cannabis Center, a Medical Cannabis Evaluations in Florida, offers an alternative to natural medicine. We provide a treatment option to our patients by using medical cannabis. Medical Cannabis is a natural medicine and an effective way that is known to be safe. In our Center, you will be assessed and treated by licensed professional doctors, they are all experienced in their field and are qualified to use medical Cannabis recommendations as per Florida Law.
Medical Cannabis is an effective anesthetic. It helps you in painlessly achieving excellent health and recovery. We provide home visits to our patients, you do not need to worry about your privacy. Prior to treatment, there are some qualifications that have to be met, please visit our website www.bernardcannabiscenter.com to check these requirements. Please call us for more information about medical cannabis. We aim to make sure that everyone has options when it comes to treatment.
---
Disclaimer
Blogs, content and other media uploaded online are for informational purposes only. Contents on this website should not be considered medical advice. Readers are strongly encouraged to visit their physician for health-related issues.
---