Blog
Medical Cannabis Evaluations in Florida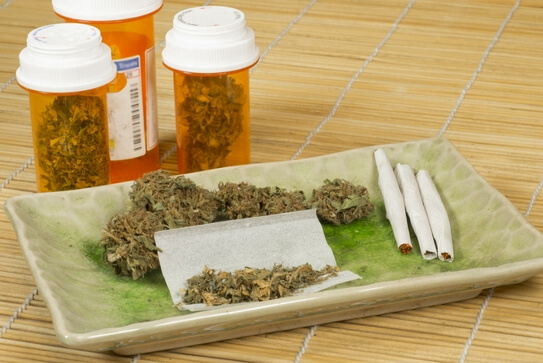 Under the Florida Marijuana Law, vaping and edibles are allowed but approved patients are forbidden from smoking medical cannabis. House Majority Leader Ray Rodrigues sponsored the legislation and has pushed for the smoking ban. Legislators believe that medicine isn't meant to be smoked and that smoking medical cannabis causes further harm instead. http://www.floridahealth.gov/programs-and-services/office-of-medical-marijuana-use/

However, Atty. John Morgan, best known for his all-out support of medical cannabis in Florida, filed a lawsuit against the State for the smoking ban.
Atty. John Morgan spearheaded and financed the successful campaign to make medical cannabis a constitutional right, and stated that the smoking ban is unconstitutional. According to a written statement by Atty. Morgan and his lead lawyer, Jon Mills, "Inhalation is a medically effective and efficient way to deliver Tetrahydrocannabinol [THC], and other cannabinoids, to the bloodstream." Many individuals also state that smoking medical cannabis works better with some patients.
Seventy-one percent of voters approved expanding Florida's existing medical cannabis law beyond those who are terminally ill. Amendment 2 includes patients with Post-Traumatic Stress Disorder, Parkinson's diseases, HIV/AIDS, Crohn's disease, Lou Gehrig's, among others. Atty. Morgan states that when people voted for this amendment, they believed that they would be able to smoke medical cannabis, as long as they are able to meet the qualifications as a patient.
As a reputable provider of Medical Cannabis Evaluations in Florida, Bernard Cannabis Center fully supports Atty. John Morgan's fight to lift the smoking ban. We firmly believe that medical cannabis is an acceptable treatment alternative for many patients and that they should be given the right to choose smoking as an intake method if that is what they are comfortable with.
We are licensed Physicians in Florida and our top priority is the comfort and wellness of our patients. We provide comprehensive Medical Cannabis Recommendations, helping patients who are seeking treatment alternatives that can help them cope with their condition.
If you need further information regarding medical cannabis and news related to its use, or if you are looking for trustworthy medical cannabis evaluations in Florida, don't hesitate to visit us or call 1-866-737-9333. We would be happy to provide the assistance that you need.
Source: http://www.floridahealth.gov/programs-and-services/office-of-medical-marijuana-use/
---
Disclaimer
Blogs, content and other media uploaded online are for informational purposes only. Contents on this website should not be considered medical advice. Readers are strongly encouraged to visit their physician for health-related issues.
---