Blog
Cannabis for Shedding Pounds: Exploring Benefits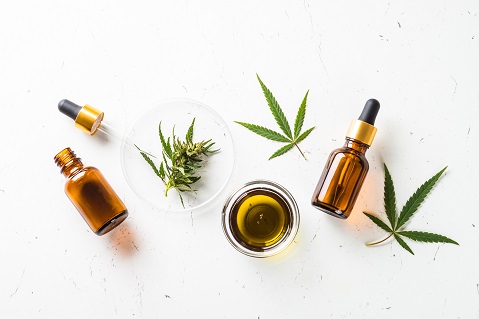 The use of cannabis has expanded beyond recreational purposes, as it now shows promise in assisting individuals on their weight loss journeys. In this article, we'll explore the benefits of incorporating cannabis into your weight loss regimen while emphasizing the importance of consulting with a marijuana doctor in Daytona Beach, Florida.
Metabolism Boost: CBD, a non-psychoactive compound found in cannabis, may support weight loss by potentially boosting metabolism. Research suggests CBD interacts with our body's endocannabinoid system, which regulates metabolism.
Appetite Control: Struggling with cravings and overeating can hinder weight loss. Cannabis, particularly strains with higher THCV content, may help manage appetite by reducing food cravings and promoting a feeling of fullness.
Stress Relief and Emotional Eating: Stress and emotional eating often derail weight loss efforts. Cannabis has the potential to alleviate stress and anxiety, addressing the underlying triggers of emotional eating.
Enhanced Exercise Experience: Motivation and enjoyment are vital for maintaining an active lifestyle. Cannabis can enhance the exercise experience by reducing discomfort, increasing focus, and boosting mood, making workouts more enjoyable.
While cannabis may offer benefits for shedding pounds, it's crucial to approach its use responsibly. Consulting a marijuana doctor and obtaining a medical card in Palm Coast, Florida, can ensure a safe and regulated approach to incorporating cannabis into your weight loss journey.
So, if you are looking for the best alternative medicine, we at Bernard Cannabis Center would be happy to assist you and provide the product you need with the help of our experts.
Our marijuana doctor in Palm Coast, Florida, has the knowledge and commitment to help you navigate the path toward achieving your health goals. Contact us today to learn more.