Blog
How Does Cannabis Affect Your Appetite?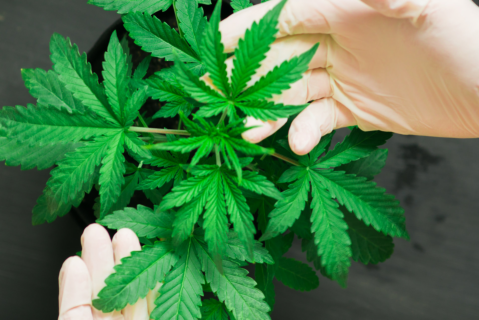 Since the legalization of marijuana use in different states, talk about how it affects one's appetite has grown. People have long associated cannabis with the ability to stimulate appetite. However, some evidence shows that it may have a link to lower body weight.
Our cannabis doctor in Palm Coast, Florida, can discuss the likelihood of both effects earlier mentioned.
People who use cannabis reported increased feelings of hunger, and this may seem like a counterintuitive argument that a substance known to increase hunger in some, could help others lose weight. So how does it affect your hunger? According to a study, smoking or ingesting cannabis can increase a person's appetite by stimulating cannabinoid (CB1) receptors in the brain. These receptors then release a hormone that increases food intake.
Another research study conducted in animals also suggests that cannabis may trigger the release of ghrelin, an appetite-stimulating hormone. CBD or cannabidiol, a compound found in the cannabis plant, has been found to counteract some of tetrahydrocannabinol's (THC) effects. The latter is also a compound found in the cannabis plant, which may trigger hunger in some people. While there are no direct studies that show a definitive link between CBD and weight loss, some evidence points to a relationship between CBD and appetite suppression. Thus, it's a good idea to have medical cannabis evaluations in St. Augustine, Florida.
For those who are worried about appetite changes but need to use marijuana for medical purposes, consult our marijuana doctor in Palm Coast, Florida immediately.
Call Bernard Cannabis Center today for a proper medical cannabis recommendation in Florida.
---
Disclaimer
Blogs, content and other media uploaded online are for informational purposes only. Contents on this website should not be considered medical advice. Readers are strongly encouraged to visit their physician for health-related issues.
---