Blog
The Convenience of Telehealth for Medicinal Marijuana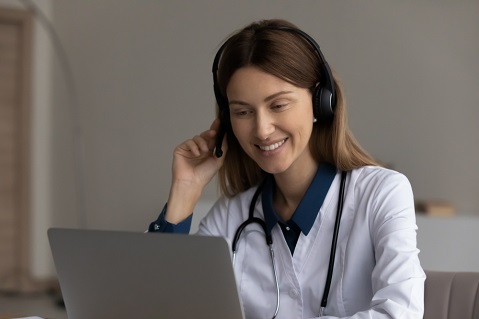 Telehealth has transformed the landscape of healthcare services, and it is making access to a marijuana doctor in Daytona Beach, Florida significantly easier for patients. With follow-up visits now made more convenient through virtual platforms, there is no longer the need to commute, take time off work, or manage other logistics for a regular health checkup.
This digital shift is particularly beneficial for patients seeking to renew their cannabis license. Not only does it save time, but telehealth also provides a secure and private environment for discussions about your health and progress with your treatment plan. It also offers an easy way to clarify doubts, discuss symptoms, or make necessary adjustments to your treatment plan.
For those looking for a marijuana doctor in Palm Coast, Florida, telehealth technology is a game-changer. It not only bridges the gap between rural and urban healthcare, but it also ensures continuity of care, making healthcare more inclusive. In Florida, telehealth can now even be done through telephone, with just a phone call!
At Bernard Cannabis Center, we understand the growing demand for more convenient healthcare services. We now offer telehealth services for our patients who need an evaluation to obtain a medical card in Palm Coast, Florida. Telehealth can provide numerous benefits, such as:
Greater accessibility for patients, especially those who live far from clinics or have mobility issues.
Flexibility for appointments, allowing patients to choose times that work best for their schedule.
Reduced risk of exposure to other patients with contagious illnesses.
Embrace the future of healthcare with us and experience the benefits of telehealth for yourself. Our team is committed to providing quality care while keeping patient convenience and safety at the forefront. Call us today at 1-866-737-9333.
Disclaimer
Blogs, content and other media uploaded online are for informational purposes only. Contents on this website should not be considered medical advice. Readers are strongly encouraged to visit their physician for health-related issues.