Blog
Transforming Follow-up Visits: The Rise of Telehealth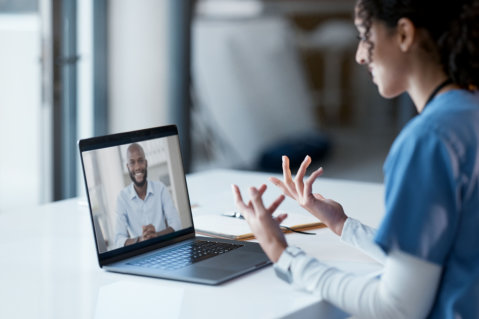 In an ever-evolving healthcare landscape, telehealth has paved the way for a revolution rapidly transforming the patient-physician relationship. More and more, patients with a medical card in Palm Coast, Florida, can make follow-up appointments online.
Medical cannabis, an overarching realm of modern medicine, has notably embraced this shift. For patients undergoing CBD treatment, having the luxury to schedule follow-up visits via a digital platform or by a regular telephone call guarantees continuity of care. The patient can now discuss their symptoms, progress, and adjustments to their medical regimen right from the comfort of their homes.
For a resident seeing a marijuana doctor in Palm Coast, Florida, arranging a telehealth visit has become a convenient option. For residents of remote areas or those with limited mobility, this virtual avenue for medical marijuana prescriptions has been a game-changer. This development reduces the need for travel and opens the doors to professionals that may have otherwise been inaccessible.
Telehealth has also simplified the process of obtaining a cannabis card. What used to require numerous in-person visits and lengthy waiting times can now be accomplished in a fraction of the time. This streamlined approach is efficient and respectful of the patient's time, energy, and paying for gas to make an office visit.
The convenience of telehealth, a comfortable combination of tech and healthcare, is undeniable. It caters not only to the contemporary needs of the healthcare industry but also to the convenience and comfort of modern patients. Ultimately, telehealth has the potential to reshape the healthcare landscape significantly.
At the heart of this transformation stands Bernard Cannabis Center, steadfast in our commitment to adapting to this modern shift and ensuring the comfort of our patients.
Disclaimer
Blogs, content and other media uploaded online are for informational purposes only. Contents on this website should not be considered medical advice. Readers are strongly encouraged to visit their physician for health-related issues.